Let Midstate serve as your sole provider for all your electronic supply chain needs.
We pride ourselves on not just being a components distributor, but a trusted partner. We can assist with custom services that save you time, money and effort. In addition, our expertise in shipping logistics can improve your efficiency and we willingly maintain inventory for our valued partners.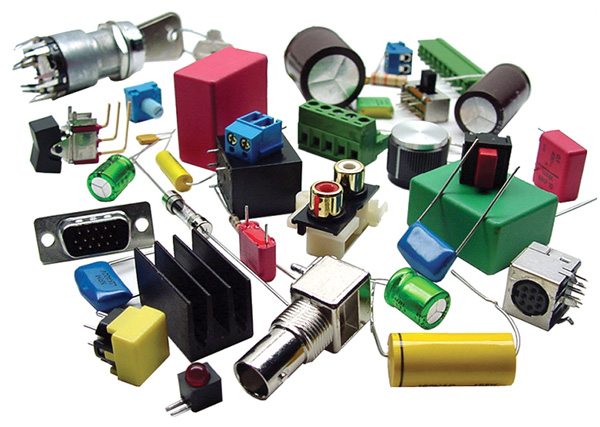 We have:
35 Years of expertise
Local/ On-site inventory
Franchised component lines
Top sources for non-franchised lines
Experienced support and purchasing staff
Unsurpassed speed and flexibility
The ability to respond quickly to your changes
Customer advantages:
Cut procurement costs by ordering one part number per board assembly
Fewer payables invoices
Less inventory
Less inventory carrying costs incurred
Reduces overhead
Materials sent to floor for assembly, quickly and efficiently
We offer:
Inventory Management Programs: We custom tailor Bonded Inventory, JIT, LOI, KANBAN, Material Management, On-Site and Stock Replenishment. All programs are tailored to the customer's needs.
Enclosures: Hammond, Pac-Tec, Serpac and Nelco are four product lines that have the capability of providing custom and semi-custom designs to fit your needs, or you may choose one of their standard products.
Kitting: For over a quarter century, we've offered a wide variety of kitting services. With our state-of-the-art IBM computer system and custom software we have the flexibility to tailor our services to meet all your kitting requirements. Our skilled team of professionals will review your entire bill of materials giving you the most competitive pricing structures. This gives our customers end-to-end support through the supply chain from start to finish.
Fabricated PC Boards: In addition to kitting, we provide custom fabricated printed circuit boards. We utilize a number of partners both domestic and offshore. Combined with our local stocking inventory we can meet customer's requirements. Flexible inventory management of these custom products is a signature service.
Cable and switch assemblies: Midstate Electronics connects people, places, and products including switches and cabling. Use our expertise to bring your product to market faster or reduce the cost of manufacturing with our pre-assembly offerings.
Custom Heat Sinks: With Thermshield and Fecom, quality and competitive offshore heat sink lines, and locally available machining services, your custom heat sink requirements are fulfilled with competitive pricing and short lead times.